Despite a few hiccups on both sides the new cover for 'Arctic Flowers' Reveries album is done and posted. Ive been bugging the poor guys all day trying to find out when I get my copy, but Ill post more once I figure out when they'll be available.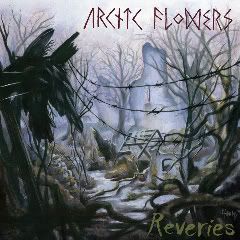 order it through Inimical Records in Seattle, email: mike@inimical.com
They are only pressing 500 copies so be sure to grab one!
Inimical Records
You can hear them here as well as on facebook
Arctic Flowers